Portable Wash Water Reovery & Filtration System
Businesses that utilize a mobile wash turn to McHenry PCS for their equipment needs because of our wide selection of wash water management systems. Contact us today to discuss your wash water management needs and we will work together to design a system that will keep you environmentally compliant.
Portable Water Vacuum With Pump Out & Solids Separation
This portable vacuum features a stainless steel frame for lifetime corrosion resistance and a pump that transfers up to 200 ft away while vacuuming.
Specifications:
Designed for versatility and portability
Automatic pump out control and high-water level vacuum shut off
Electrical requirements: 115v, 20 amp (5500 watt generator may be used)
Request More Info

View Full Product Line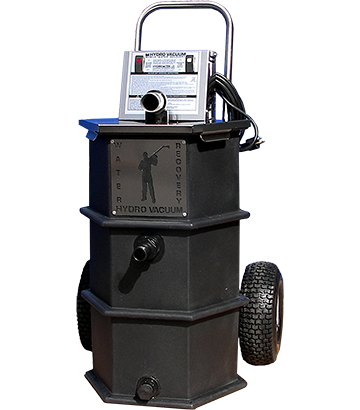 Vacuum Recovery & Recycle Trailer Units
The vacuum recovery & recycle trailer systems are designed for easy and cost effective maintenance and servicing.
Specifications:
Vacuum recovery rate of 12 GPM, with high-level shut-down
Wastewater process rates up to 8 GMP
7 stage filtration process, filters to 5 micron purity
Automatic pump out, 12 v, 15 amp, transfers water without interrupting pickup
Packages are complete with containment berms, vacuum scupper, and vac hose
Request More Info

View Full Product Line