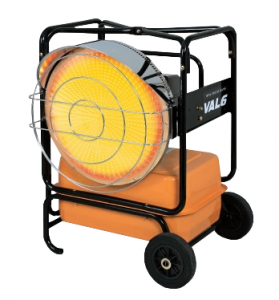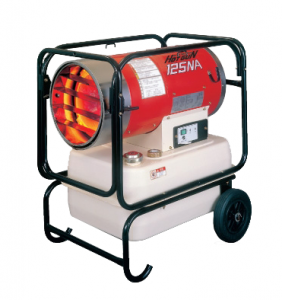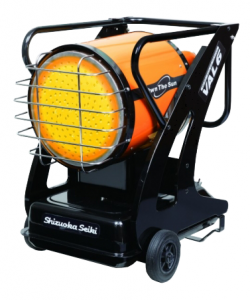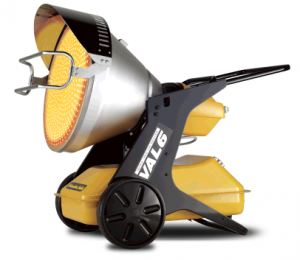 Powerful and efficient, VAL6 infrared heaters are the best way to keep warm this winter. If you need added heat in your shop, warehouse, etc., our VAL6 infrared heaters offer several models to meet your needs. Our heaters are the most technologically advanced on the market today.
Check out the below advantages of using infrared heaters this winter:
Instant Heat
What's better in the middle of winter than an instant blast of heat? Infrared heaters create a quick, focused heat unlike other space heaters that gradually heat the surrounding air and let it circulate. Infrared heaters have a precise beam of heat that warms you directly.
This makes our VAL6 heaters a popular choice for many outdoor construction trades. Unlike other forced air space heaters, our infrared heaters are resistant to wind and other adverse weather conditions.
Reduce Allergens
Infrared heaters don't rely on air for transporting the heat like most traditional heating systems. These heaters use infrared light to transmit the heat. This makes infrared a great option for allergy sufferers, especially those that may be sensitive to dust indoors or outdoors.
Comfortable/Safe
VAL6 infrared heaters create a more comfortable work environment. They don't produce unpleasant odors or excessive water vapor like many forced air heaters on the market today. These heaters have a virtually odorless operation and a much safer, cleaner burn.
Quiet
Infrared heaters don't use a fan like most heating systems. Instead, they radiate light. This makes these heaters a great option for a work space where you might want heat quickly but don't want the noise to interfere with your work and productivity.
Low Maintenance
Infrared doesn't require a lot of maintenance by the owner. There aren't many moving parts in an infrared heater. Provided you buy a quality VAL6 infrared heater from McHenry Pressure Cleaning Systems, you can be sure that it's going to last a long time and won't need much maintenance.
Infrared heaters hold benefits for a number of different industries, from masonry contractors to the agricultural industry. They provide instant heat while still being affordable and efficient to use. New safety features also make many models safer to use than other forced air heaters.
Contact McHenry Pressure Cleaning Systems at (301) 663-4683 or stop by our store in Frederick, MD with questions or to see one of our quality infrared heaters in action today!