Recycle Treatment Systems
Recycle Treatment Systems allow your water to be treated for reuse through your wash equipment or disposed of by other means. Aside from providing a solution to disposal of wash water, recycle systems also save on fresh water use, thus providing another benefit. McHenry PCS can work with you to design, supply, install, and maintain the proper technology to meet your requirements. Technology often utilized by recycle systems includes Bioremediation, Mechanical or Flocculation to mention a few. McHenry PCS will work with you to select the best available technology to provide you with an optimum solution.
Request More Info
Biological Systems
With enhanced design technology, the McHenry BIO Series Water Treatment Systems utilize fixed-film bacteria in conjunction with coalescing media at manageable costs. These biological recycle and discharge water treatment systems include a variety of cone-shaped tank sizes, submersible sump pump, biofilm generative media and a Mazzei Venturi air injection system. Perfect for rental yards, golf courses, trucking facilities, military bases, diesel repair facilities, and municipalities, the McHenry PCS BIO Series Water Treatment Systems provide quality recycled wash water right where it's needed.
Request More Info

View Full Product Line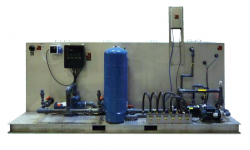 Mechancial Filtration
Easy to operate and maintain, the WLP and WCP Series Water Treatment Systems are designed to remove free hydrocarbons and recycle wash water without common odor problems. These systems feature a surface-mount sump pump, corona discharge ozone injection, multimedia and activated carbon filters. Choose from the WLP Series, advanced wash water recycle systems with three-stage oil, water, and solids separators or the WCP Series, clarifier water treatment systems with cone-shaped separators and oil decanters. Perfect for rental yards, trucking facilities, military bases, shipyards, municipalities and oil fields.
Request More Info

View Full Product Line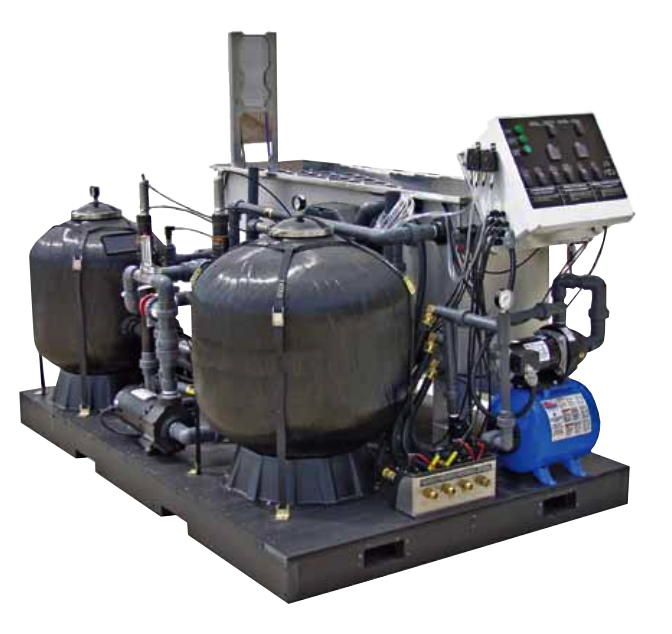 Coagulation and Flocculation Treatment
This treatment process promotes the removal of suspended solids and emulsified oils which have long been a challenge to most other treatment processes and systems. This process along with proprietary chemistry collect oils and solids into larger clumps allowing for them to be purged or filtered from your waste stream. This technology can be specified into a new treatment system or used as an add-on enhancement to your existing system. If your wash stream includes a lot of mud, dirt and emulsified oils, this process can greatly enhance the treatment process and improve water quality for either recycle or release type systems.
Request More Info

View Full Product Line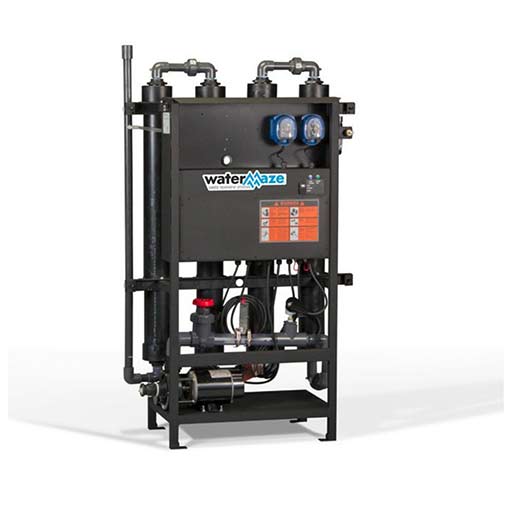 Water Cannon Systems
Sometimes called muck or mud blasters, our water cannons serve multiple purposes.
They provide a fast and efficient way to wash large accumulations of mud from track and earth moving equipment. The combination of higher volumes of water and pressure provide a time-saving way of cleaning tracks and undercarriages of equipment. Water cannons use water from your wash pit collection system and save on fresh water while maintaining your wash pit and wastewater system.
These systems are available in various sizes and types to fit different requirements and customer needs. Contact us today to discuss your specific needs and to start reaping the benefits of these cleaning systems.
Request More Info

View Full Product Line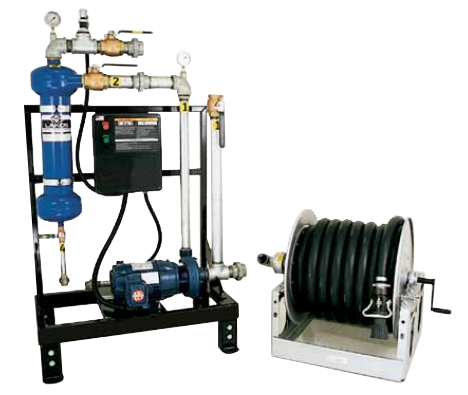 Water Blasters
Our Water Blasters offer a hybrid between a pressure washer and water cannon. With output performance of 500 psi @ 25 gpm they provide the right combination of flow and pressure to provide faster cleaning of mud and solids then a regular pressure washer. Our water blasters provide a great cleaning solution for the customer who may not have a large pit system to feed the higher flow rates of a water cannon. Easily adaptable into most wash environments, these systems provide a fast-effective cleaning of tracked and other heavy equipment and trucks. Contact us today to discuss the benefits of implementing a water blaster into your wash process.
Request More Info