Cold Water Pressure Washer
The cold water pressure washer is a highly effective tool for cleaning agricultural and industrial equipment while helping a business operate more efficiently. McHenry carries electric, gas and diesel powered cold water pressure washers, all of which offer their own range of PSI/GPM output. Check out our full line of industrial pressure washers and find the one that's the best fit for your business.
Gas Engine Direct Drive Pressure Washers
Gas engine driven units with direct drive pumps are a compact, less expensive option, for portable cold water cleaning. We offer commercial engines with premium direct drive pumps to provide the highest quality units. Available in portable cart or stationary mount, these units provide cost-effective cleaning.
Specifications:
Request More Info

View Full Product Line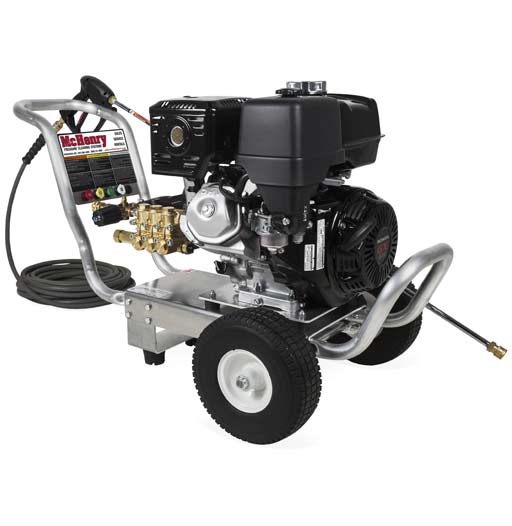 Gas Engine Belt Drive Pressure Washers
Our belt driven units are designed for commercial duty uses. Slower RPMs and a larger frame help these units achieve greater longevity and durability. If your application requires a tank-fed unit, these units are a perfect choice. These commercial pumps are coupled with powerful engines which provide a heavy-duty solution to your cleaning needs.
This type of unit is available in portable cart and stationary (skid) mount.
Specifications:
Request More Info

View Full Product Line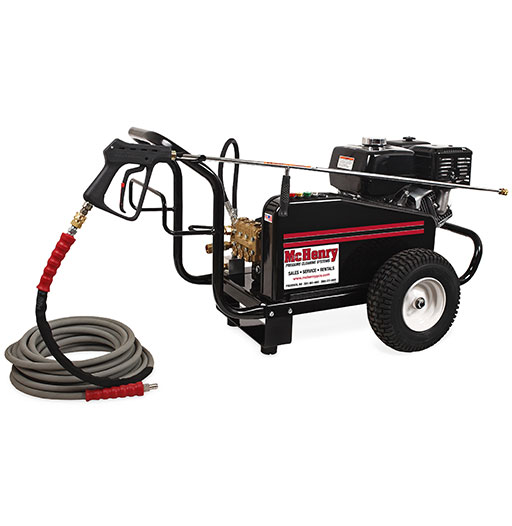 Diesel Engine Belt Drive Pressure Washers
If your style of cleaning requires the durability of a diesel engine, our cold water diesel driven units fill that need. Belt driven pumps powered by diesel engines provide superior cleaning power. Available in portable or skid mounted, these units can be used in applications where gas engines are not an option.
Request More Info

View Full Product Line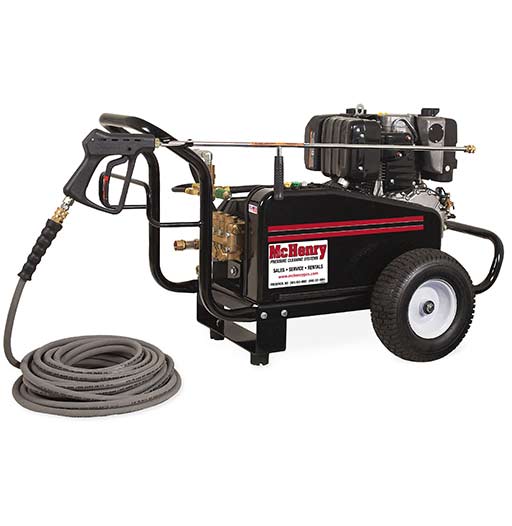 Electric Motor-Driven Portable
This electric motor driven pressure washer series is available in portable, hand carry, and wall mounted configurations. These variations allow McHenry PCS to provide the ultimate solution for your individual cleaning needs and requirements. With many variations of pressures and flow rates, these units can be set-up for many different applications.
Specifications:
Request More Info

View Full Product Line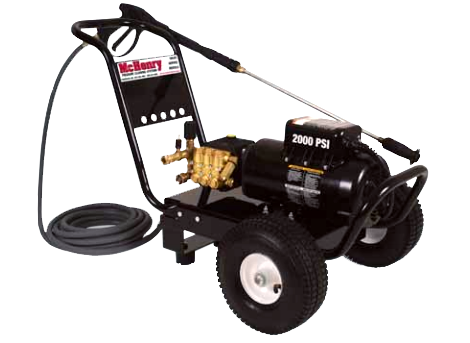 Electric Motor-Driven Stationary
If you have a commercial cleaning need inside or out our stationary mounted cold-water units provide industrial cleaning solutions. These units offer a great choice for the processing and manufacturing customers who want a stationary mounted unit that can have remote cleaning areas. This allows the pressure washer to be mounted out of the way and out of the wet environment of the wash bay. Many variations, options and configurations are available, that provide a custom system can be designed to fit your exact needs.
Specifications:
Request More Info

View Full Product Line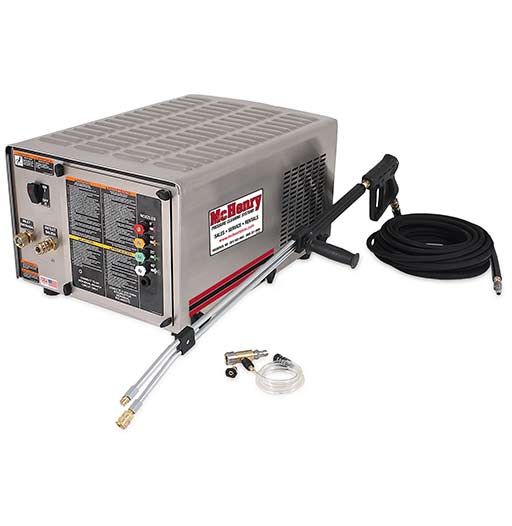 Water Blaster (High PSI) Pressure Washers
When you need enough power to strip and peel, our water blaster series provides exactly what you need. Remove the most stubborn materials and contaminants with ease when using this hard-working series. The variations and options available with this series provide custom water blasting solutions for your business.
Request More Info

View Full Product Line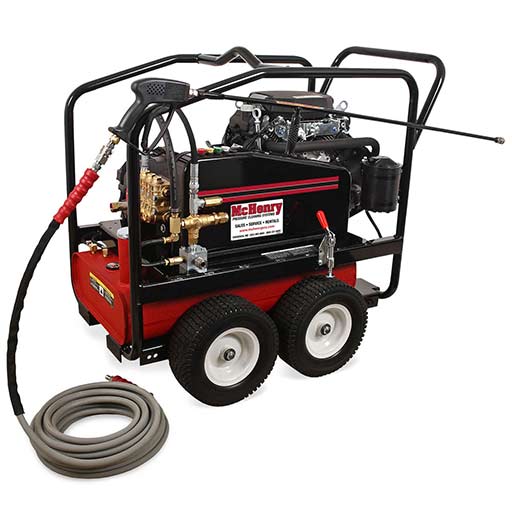 Water Cannon
Sometimes called muck or mud blasters, our water cannons serve multiple purposes.
They provide a fast and efficient way to wash large accumulations of mud from track and earth moving equipment. The combination of higher volumes of water and pressure provide a time-saving way of cleaning tracks and undercarriages of equipment. Water cannons use water from your wash pit collection system and save on fresh water while maintaining your wash pit and wastewater system.
These systems are available in various sizes and types to fit different requirements and customer needs. Contact us today to discuss your specific needs and to start reaping the benefits of these cleaning systems.
Request More Info

View Full Product Line