Optima Steam Cleaners
Clean and sanitize with ease when using an Optima Steam Cleaner from McHenry. The application of an industrial steam cleaner is almost limitless which makes it a necessity for virtually every industry. The use of this steam cleaning system dramatically reduces water consumption and also eliminates the need for a wastewater reclamation system, meaning you're saving money every time you use it.

View Full Product Line
Specifications:
Automatic temperature and pressure control
Super-efficient stainless steel boiler
Achieve dry or wet steam
Two operators can clean at once
Easy to maintain and operate
Can be used within 2 minutes of being turned on
Good for all day use
Kills bacteria because it gets up to 240°F
Industrial Applications:
Auto detailing
Food precessing
Beverage manufacturing
Health Services & Hospitals
Construction
Appliance Manufacturing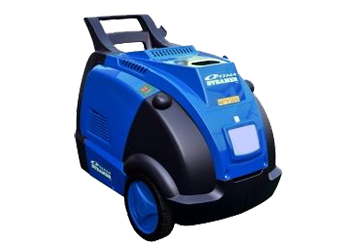 Cross-Industry Application
The cross-industry application of this unit is highly beneficial because of its efficiency, and its ease of use for operators. Optima steam cleaners can be used in the automotive industry whether it's at a mobile car wash, auto body shop, or even a dealership. The quickly drying steam makes washing a vehicle's exterior and the upholstery fast and easy. This cleaner is also effectively used in sanitary environments such as wineries, breweries, and food processing facilities. The powerful heat and steam of the cleaner kills bacteria without the use of harsh chemicals, and leaves behind a clean surface every time. The ability to reach temps of 240ºF guarantees you'll be creating the most sanitary environment possible.
The versatility of Optima cleaners doesn't stop there, as they can also be effectively used for pest control. Unwanted occupants such as bed bugs don't stand a chance when facing the powerful heat of an Optima. Lastly, the Optima can be utilized in industries such as commercial cleaning to remove graffiti, gum, and stains, and to clean walls, ceilings, and entire bathrooms.
Equipment Financing Application