Optima Steam Cleaners
Clean and sanitize with ease using the Optima Steam Cleaner, available at McHenry PCS. With stainless steel and plastic models to choose from, as well as diesel and electric options.
Specifications:
Automatic temperature and pressure control
Super-efficient stainless steel boiler
Achieve dry or wet steam
Two hoses
Easy to maintain and operate
Ready to use within 2 minutes
Good for all day use
Kills bacteria because it gets up to 240°F
Request More Info

View Full Product Line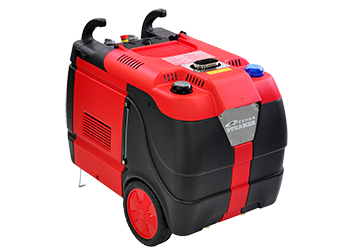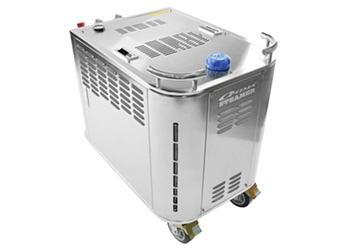 The cross-industry application of the Optima Steam Cleaner is one of the many reasons we love it! The application by industry is listed below.
Mobile Care Wash
Use as little as 1 gallon per car wash
Removes stains from upholstery
Hot enough to lift soilage and grease, but gentle enough to not damage carpet
Auto Body Detailing
Cleans interior and exterior of vehicle with fast dry time
Dry steam makes a slip-free environment
Car Dealership
Dry steam allows upholstery to dry in minutes
Adjustable to wet steam if needed for the exterior
No over spray
Wineries & Breweries
Dry vapor makes sanitation quicker and more effective
Kills yeast and bacteria without the use of chemicals
Restaurants
Clean and sanitize kitchen equipment and floors
Food Processors
Dry steam eliminates pathogens at 160°F, goes up to 240°F
Sanitize without the use of chemicals
Exterminators
Bed bugs are killed at 140° - goes to 212°F of constant heat, killing both bugs and eggs on contact
Dry steam allows the surface to dry fast but penetrates the surface
Commercial Cleaners
Erase graffiti, gum and stains
Clean walls, ceilings and bathrooms
No damage to electrical components with dry steam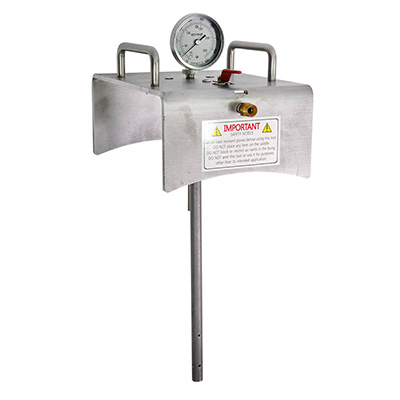 Wine Barrel Steam Tool
Sanitizes wood barrels used for wine, beer and distilling with the dry steam of the Optima Steamer.
Mounts to standard Bordeaux barrels and includes a heavy-duty thermometer for precise sanitation monitoring.
Equipped with a heavy base, silicone bung, and a steam valve for easy operation.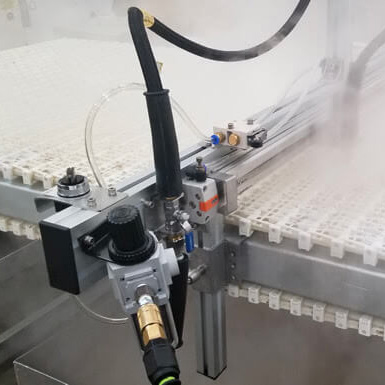 Pneumatic Conveyor Belt Cleaning Tool
Pneumatic-driven steam jets carefully and precisely clean and sanitize belts as they run.
Eliminates the need for stopping the belts.
Little to no waste-water, no overspray or harsh chemicals, and no drainage required.
Equipment Financing Application